Monster in the Closet
Season 4, Episode 6
Air date:
November 15, 2016
Written by:
Andrew Guest
Directed by:
Nisha Granata
Episode Guide
Previous:
Halloween IV
Next:
Mr. Santiago
"Monster in the Closet" is the 6th episode of Season Four of the FOX television show Brooklyn Nine-Nine. It originally aired on November 15, 2016 to 2.18 million viewers.[1]
Episode Sypnopsis
Edit
Pimento and Rosa decide to pick up where they left off and get married, so the whole squad preps a perfect wedding under Amy's careful direction. Pimento enlists Jake and Gina to hunt for his grandmother's ruby earrings for Rosa to wear in the ceremony, but the universe has other plans for them.
TBA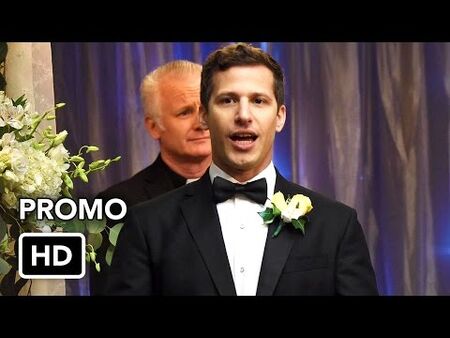 References
Edit
Ad blocker interference detected!
Wikia is a free-to-use site that makes money from advertising. We have a modified experience for viewers using ad blockers

Wikia is not accessible if you've made further modifications. Remove the custom ad blocker rule(s) and the page will load as expected.